The U.S. Securities and Exchange Commission (SEC) is undoubtedly the world's leading regulator, making decisions and setting standards that go far beyond the U.S. That said, the appointment of the SEC chair is a political statement with far-reaching consequences for the global community of regulators. Jay Clayton, the SEC chairman of the Trump announced his departure and makes way for his successor under the Biden era.
The Clayton Era
SEC Chairman Jay Clayton is leaving his position at the end of the year after serving for more than three and a half years. He will conclude his tenure at the end of this year though his term runs through June. Clayton, a former lawyer with Sullivan & Cromwell, chaired SEC for almost the entirety of the Donald Trump presidency. While Clayton is considered the man of Wall Street and Trump's likely successor Joe Biden is expected to tighten regulations and focus on retail investors and investor protection. Hence, he put Gary Gensler in charge of his financial policy transition team and maybe makes him Clayton's successor.
We have improved investor protections, promoted capital formation for small and larger businesses, and enabled our markets to function more transparently and efficiently. I would like to thank President Trump for the opportunity, and the support and freedom, to lead the women and men of the SEC.

" continued Chairman Clayton.
According to the SEC press release last week, during his tenure, the SEC fined wrongdoers some $14 billion, a record amount. He claims that under his guidance, the SEC modernized and improved regulations, modernized the shareholder engagement process, and it improved the standard of conduct required for broker-dealers when dealing with retail customers.
Gary Gensler for SEC Chair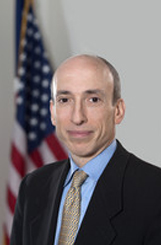 A Bloomberg analysis by Joe Nocera, however, judges Clayton's activities far less friendly. The truth would be that almost everything Clayton's SEC did was aimed at making life easier for companies and harder for shareholders and investors. Under Clayton the SEC did was pass a rule, set to take effect after January 2022, making it much more expensive for stockholders to offer a proposal for a shareholder vote during the annual proxy period.
Previously, an investor had to own $2,000 worth of stock for a year to be able to offer a shareholder resolution. That will become $25,000. If the stock has been held for two years, then the shareholder can offer a resolution while holding $15,000 worth of stock; only after holding stock for three years can a shareholder offer a proposal with $2,000 worth of stock. Many investor groups were angered and argued that the new rules hurt the ability of shareholders to put forth resolutions regarding environmental, social and governance issues.
Joe Nocera expects that Biden and his team will nominate a new SEC char who is intimately familiar with the country's financial regulatory apparatus, open to new ideas, like regulating cryptocurrency; and who "will take no prisoners when it comes to enforcing the law." Nocera expects Gary Gensler to be the next SEC boss.