According to reports by Lithuanian journalist Vakaris Deksnys, the Bank of Lithuania has terminated the license of the International FinTech UAB of Israelis Eyal Nachum and Tamir Zoltovsky without providing a reason. It already happened in July 2020. No statement was given by the regulator on this matter as it would be necessary and required. The Lithuanian journalist also found this strange and informed FinTelegram about this strange secrecy. How can a regulated company simply disappear form an EU regulator's list without further explanation?
The license of International Fintech is evidently gone without a trace (read FinTelegram report). Even if you click on an old link to the former license page of International Fintech with the Bank of Lithuania (www.lb.lt/en/frd/view_license?id=245), you are redirected to the front page of the Bank of Lithuania without any explanation. As if International Fintech UAB would never have been a regulated company. The website of Vericents, a subsidiary of International Fintech UAB, went offline right away. The domain www.vericents.com is offered for sale.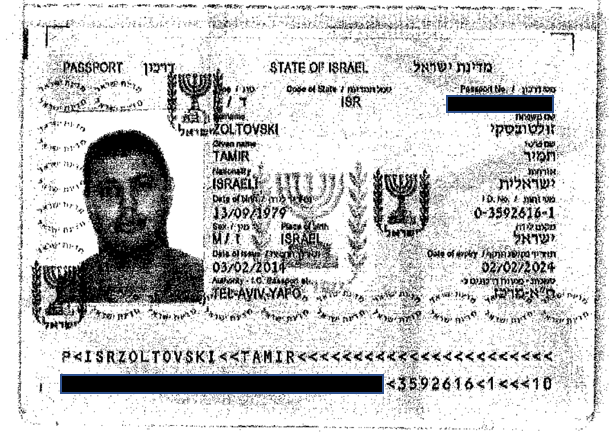 It seems that the whole group of companies of Eyal Nachum (pictured left) and Tamir Zoltovksy (aka Tamir Zoltovsky) is simply vanishing into the dark web. It is certainly not a disadvantage for the financial industry if the companies of the two Israelis are no longer active. However, it is not acceptable that the regulator responsible – the Bank of Lithuania – does not issue a statement. As a result, possible irregularities in other jurisdictions and regulatory regimes may not be recognized or resolved.
Dear Bank of Lithuania!
The market and other regulators need more information. We are expecting an official statement as required by the legal regulations in the EU. Collusion in granting or withdrawing licenses is neither legal nor in the very best interest of KYC/AML regulations. You, the Bank of Lithuania, already had to revoke Bruc Bond's license in April 2020 because of its systematic breaches of compliance and problems with money laundering. The same beneficial owners are behind this. In this respect, uncovering the background of the International Fintech de-licensing is of utmost importance for the EU market. Act accordingly, please!